Here are a few mainstream news stories that made the use of video from citizen journalists this week.
Lions Attack Trainer
This has been the most viral video of the week. One of the grown male lions decided to challenges his Ukranian trainer's dominance. The trainer held his own while the crowd screamed, and a zoologist said that may have saved his and other trainers' lives. If he ran away the lions could have taken that as a cue to attack collectively.
Here's Bloomberg's coverage using the citizen video.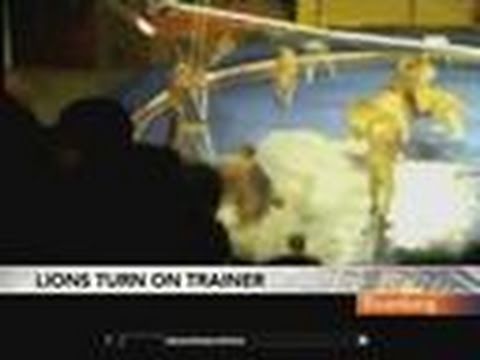 Orlando Officer Disciplined for Using Patrol Car Off Duty
A citizen video shows and off-duty police officer and her sister use the officer's police car to get home from the airport after a trip. Watch here.
Toxic Sludge Flood Kills 4 in Hungary
A toxic sludge reservoir in Hungary broke, killing and injuring people with chemical burns. Citizen footage of the flood was picked up by Britain's Channel 4 News.

Citizen Video gets Burlusconi in Trouble
Italian Prime Minister Silvio Burlusconi has been getting in trouble with a lot of people these days, including the Vatican. They did not appreciate Burlusconi's Holocaust jokes that were filmed by a citizen journalist. Le Monde has the original video.
Ecuador Police Strikes
France 24 used citizen video of the police strikes in Ecuador against President Rafael Correa, who referred to them as an attempted coup. The absence of police resulted in mayhem as people looted with no recourse. Watch here.
Facebook as a Check on Police Power?
The Laguna police in the Philippines has created a Facebook page for citizens to upload video of crimes being committed or of police and people in authority behaving badly. This truly cuts out the mainstream middleman in a pure act of citizen journalism.