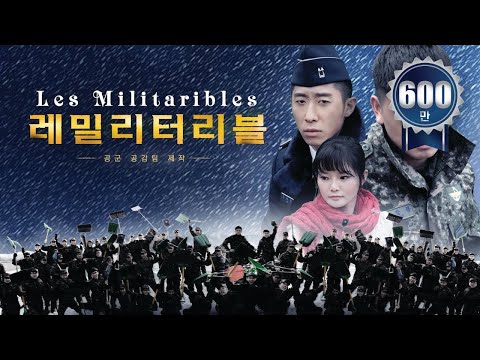 "What a coincidence that CNN reported about both cultures of ROK and a nuclear test of DPRK on the same day. This spoof from ROK is an excellent adaptation." (dbwo***)
A Spoof of Les Miserables on YouTube, Les Militaribles, has garnered massive attention. The 13-minute video had been viewed over three million times, just within a week on YouTube. Almost 6000 international comments also demonstrate its popularity. The great popularity was triggered when the Hollywood movie star Russell Crowe reposted a tweet with a link to the video. The media also took notice and reported Les Militaribles's popularity, including The New York Times, CNN, as well as Korean media.
The South Korean Air Force's official blog team produced the video, and the singing airmen were music school students who contributed its video. The contents mainly depict about clearing the snow, especially the important job for its landing trip in the air force. Moreover, creators also seasoned it with the airmen's lovesickness.
* For the original article in Korean: http://bit.ly/WkhsNr (by Seongae Yoo)