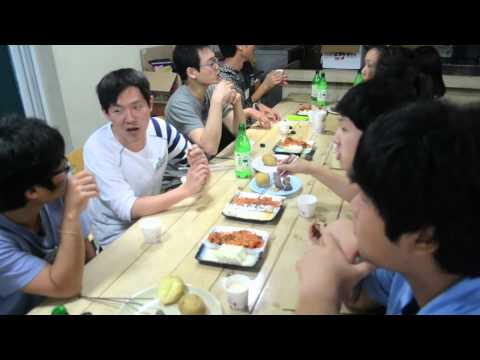 How to become a true journalist? How to write impactful articles on current issues?
These are two questions that motivated Yeonho Oh to establish a unique journalism school in Korea. Yeonho Oh, a journalist and founder of 'Oh My News,' has been running a workshop for aspiring journalists for the last 15 years. It has produced over 1,000 students and more than 300 of them are working as journalists today. I was curious to learn about the program and attended the 47th workshop held in a cozy 'Oh My School' campus in Ganghwado in Aug. 22-24, 2013.
It turned out to be a great experience. I met many interesting people from diverse fields at a wide age range. There were a high school student, college kids, school teachers, a café owner, a poet, a pharmacist, a musician, a scientist, and many more. They were all fun and charming and I learned so much from every one of them. I also found the lectures wonderfully inspiring and helpful. And locally produced organic foods were absolutely fantastic! I enjoyed this three-day-workshop so much that I made this video to share with fellow students and others. I hope this video can inspire many aspiring journalists to join the program!