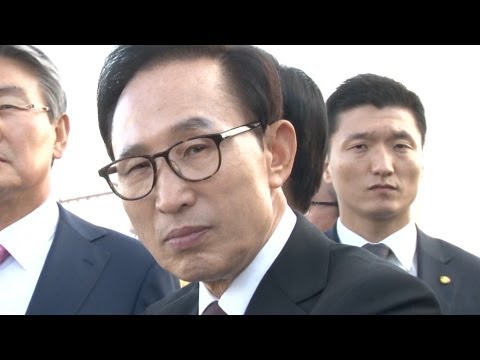 On December 19, 2012, Park Geun-hye was elected as the 11th President of the Republic of Korea, defeating her rival Moon, Jae-In by the final tally of 51.6 percent to 48 percent. It has been 11 months since the election, but apparently it isn't over yet.
One of the hottest political issues in Korea at the moment is the lawsuit against the Won Se-Hoon, former head of the National Intelligence Service (NIS). The Supreme Prosecutors' Office has been investigating allegations that the NIS interfered in the nation's presidential election. Won has been interrogated as to whether he directed NIS agents to post online messages against the presidential candidate, Moon Jae-In.
The investigation is on-going. Yet it seems clear that the NIS ran a division whose sole duty was to operate on the Internet and influence the elections. According to the prosecutor's office's latest finding, the NIS agents posted 26,550 pieces of writing on the Internet per month and more than 1.2 million tweets and retweets regarding Korean politics, of which approximately 500,000 related to the presidential election.
This is a serious concern for Korean democracy. That's why people are keeping their close eyes on the prosecutor's interrogation on Won. But does the buck stop with Won? A novice female reporter of 'Oh My News' apparently asked the same question and dared to go to the top. She waited out to see the former president Lee Myeong-Pak at a public event held in his hometown on Nov. 14. When she grabbed the chance to approach him, she threw him three direct questions: 1) Did you instruct Won Se-Hoon, head of the NIS, to intervene the presidential election? 2) Did you get the reports on the activities related to the presidential election? 3) Do you feel responsible as a person who appointed Won to his post?
Former president Lee seemed petrified and commented that how diligent of her to follow him so far out. She couldn't get any proper answers to her questions, but her report received many enthusiastic responses from online readers. Knowing how to ask the right question to the right person is a good start for a news reporter. Let's hope that the truthful answers will come in due course.